ABOUT JAIME JIMENEZ
Piano Instructor
Jaime Alberto Jiménez was born in Humacao, Puerto Rico. He relocated as a child to Houston, Texas where he began his music journey on the violin using the Suzuki method. After moving to Hattiesburg, MS Jaime began studies on the piano with Linda Dunn. His love for cinematic music (John Williams, Danny Elfman, Ennio Morricone) lead him to begin learning his favorite themes by ear, which helped him develop a love for melody and orchestral strings. Early on he held an interest in improvising and creating music on the piano. He briefly took composition lessons with Martin Cuellar in order to further develop his writing. In his high school years, Jaime was the house pianist at then local Italian restaurant Panino's. Jaime spent his first college year at Millsaps college unsure what to major in, but continuing his studies under Dr. Elizabeth Moak. It was here that Jaime had his first experience playing in a jazz ensemble featuring the tune "Take Five." It was at this time that the improvisational and complex appeal of jazz music caught his interest. He transferred to University of Southern Mississippi where he dedicated his studies to jazz under the guidance of Larry Panella. He also studied classical and baroque music with Dr. Dana Ragsdale. During his time at USM Jaime gained experience playing with a mix of small jazz and classical ensembles as well as the large USM Jazz Lab Band. He developed an appreciation for jazz and a love for applying his jazz understanding across genres. He has consistently pushed himself to play in a variety of musical settings from rock, blues, funk, electronic, classical/chamber, and reggae, with an understanding that each musical situation is a conversation waiting to happen. After graduating with a B.M. in Jazz Studies with an emphasis in Piano, he spent two years at Berklee College of Music where he learned production and composition techniques. He participated in various world music ensembles, but it was Berklee's Bob Marley Ensemble that sparked his love for reggae, which later led to touring and playing with artist Tubby Love. Since returning to Hattiesburg, Jaime has continued to maintain a consistent performance schedule, regularly performing in bands for Blue Earth Productions. Locally, he records and performs with The 86 Olympics with band mate Andrew James Glose, where he contributes his synth and recording skills as needed. He also writes and performs with The Squid and the Whale Band and has been playing with lead singer/songwriter Sarah-Bryan Lewis for 10 years. He has been a part of the Hattiesburlesque House Band for the last 5 years. Jaime loves exploring sound design on keyboards and synthesizers of all kinds. His love for music technology has kept him involved with recording and music production throughout the years, and he has a small home studio where he continues to explore this process. Jaime has been performing music for over 20 years and is looking forward to teaching and helping new students along their musical path.
BM, Jazz Studies/Piano Performance, The University of Southern Mississippi
GRADUATE STUDIES, Berklee College of Music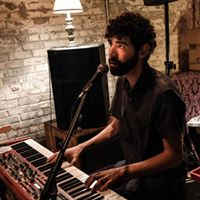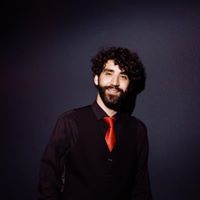 Performance WorX offers THREE TUITION FEE PLANS: Annual Membership, Monthly with Annual Membership, & Month-to-Month. ALL TUITION PRICES LISTED ARE THE MONTHLY PRICE FOR THE ANNUAL MEMBERSHIP PLAN!! Please CONTACT US for the other Fee Plan options!